Fr. Daniel  – Chaplain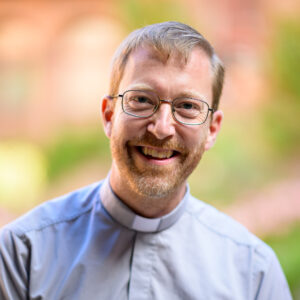 My name is Daniel Nørgaard. I was born in Denmark in 1980 and was ordained a priest in 2007. I used to be a diocesan priest in Copenhagen, but I entered the Society of Jesus (the order of the Jesuits) in 2019.
Since I came back to Denmark in 2022 I have been the chaplain for CAYAC. It is a gift to be a part of this group, and I am very happy to help Catholics that find themselves in a foreign country and at a moment of their lives where they question many things from their cultural background and faith.
I am happy to meet to talk, if you need it, so don't be shy to contact me on dn@jesuitterne.org
Demi
I am a researcher at the University of Copenhagen and the leader of the CAYAC community. Additionally, I also organize the lectors for the readings and the faith formation study. So let me know if you would like to participate! I enjoy learning new languages and cooking different kinds of cuisines. If you are coming to our meetings, chances are you will be having some of them 😀