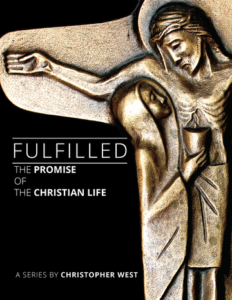 Have you ever wondered why as a man I am drawn to women? What is it in feminine that is so attractive, mysterious and other that mesmerizes and pulls  my senses? Have you wondered why as a woman I want to be known by a man as a beautiful one? To find a home in his strong, safe and gentle embrace? Have you ever wondered what is sex all about? Why some of my desires to the opposite sex sometimes ge me in a lot of deep troubles? How can I reconcile my masculinity with christian call for greatness and  purity? What does it mean to be a man or a woman?
The first words placed in the mouth of Christ in John's Gospel are not: "Follow all these rules or you're going to hell." Rather, Christ probes our hearts with a question: "What are you looking for?" (John 1:38). Christianity is not primarily a religion of law! It is first and foremost a religion of longing and desire.
During 16 Wednesday evenings, beginning from September 23rd, from 18:00-21:30 at Saint Augustine church, you will be taken on an eye-opening journey of the first pillar of the Catechism of the Catholic Church – beginning with the "ache" of human longing and ending with a vision of the Creed like you have never heard before. You will see that beyond any shadow of a doubt, Christianity is not the backward list of prohibitions. Rather it is the religion of desire, longing, and yearning that holds out to you and me the hope of infinite bliss, ecstasy (Oh yes, guys I used this word!) and fulfilment.
We start every Wednesday evening with a warm dinner at 18:00 at Saint Kjeld gade (between 1 and 3, red doors going downwards), watch 25 min. DVD film and split into single sex groups.
Please, join us by registering at: robert.olinski@gmail.com, sumi.olinski@gmail.com or reach-out to father Pawel Ben at: pb@jesuitterne.org.
During all evenings we will respect official COVID regulations.