Fr. Paweł  – Chaplain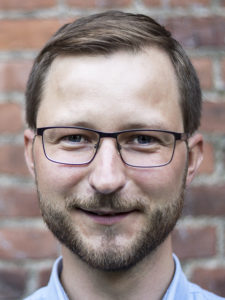 My name is Pawel Ben. I was born in 1984. I am a Jesuit priest. I come from Poland where I have studied philosophy and theology. After my ordination in June 2014, I worked in the youth ministry. I was giving Ignatian retreats and organising yearly youth days. In August 2015, I moved to Copenhagen. I teach philosophy at Niels Steensens Gymnasium and have other assignments in the diocese.
If you want to talk about anything that is important for you with a Catholic priest, do not hesitate to contact me. I am also available if you want to go to confession. I speak Polish, English, and Danish.
Kris
I came to Denmark in 2015 and I study at DTU. I am also a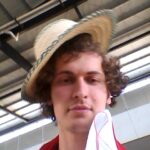 musician – accordionist, playing organs and piano as well. Besides, I like traveling and sport. In CAYAC I am the main co-ordinator and I take care of the music at the Mass. Don't hesitate to contact me if you want to join the choir or have any questions about CAYAC!
Jola
I am a researcher at the Geological Survey of Denmark and Greenland. I moved to Denmark in 2010. I live a life of travel and I take care of organising trips for CAYAC members. I also spend my free time on painting and reading adventure books. Feel free to contact me if you need some hints about traveling in Scandinavia or anywhere in the world  😉

Demi
My name is Demi and I come from Indonesia. I am finishing my PhD study at DTU in Chemical and Biochemical Engineering department. I enjoy learning new languages and discussing just about anything from science to all sort of social issues. In CAYAC I take care of the lectors for readings. Please let me know you would like to participate!